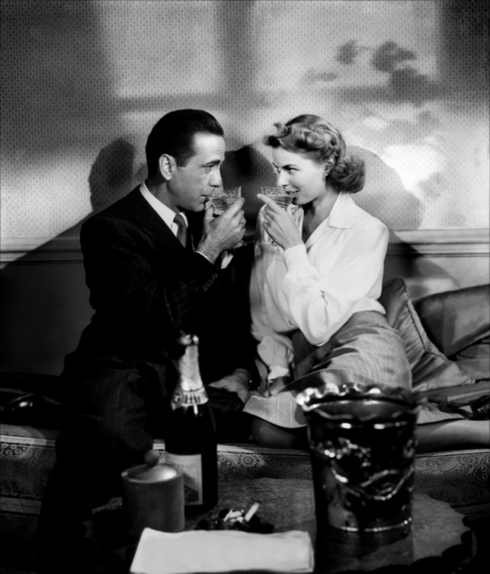 Ilsa: Rick, I have to talk to you.
Rick: [Rick is drunk] Uh-huh. I saved my first drink to have with you. Here.
[passes her a drink]
Ilsa: No. No, Rick, not tonight.
Rick: *Especially* tonight.
Ilsa: Please…
[he pours a drink]

Rick: Why did you have to come to Casablanca? There are other places.
Ilsa: I wouldn't have come if I'd known that you were here. Believe me Rick, it's true I didn't know…
Rick: It's funny about your voice, how it hasn't changed. I can still hear it. "Richard, dear, I'll go with you anyplace. We'll get on a train together and never stop – "
Casablanca – one of the greatest love films made by mankind inspired me for the first volume of 'DJ LOVE AFFAIR'. In the future I will be focusing even more on music at La Liste and for all of you with similar taste in music: I stand by with the musical extension of La Liste – deconstructed reality.
..listening to this is highly recommended:
# 1 – Nicolas Jaar
Nicolas Jaar – Mi Mujer (Wolf + Lamb 2010)
# 2 – Ivan Smagghe
Ivan Smagghe – 2010-10-11 – DJ Set At Podcast RA228
# 3 – Magda
Magda – 2010-07-12 – Resident Advisor Podcast 215
(Photo & Â Quote: Casablanca @ IMDb)