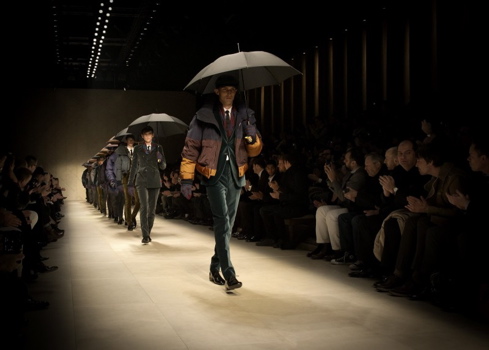 Once again Burberry Prorsum presents a dazzling collection. The iconic twist on the British classic chic with loads of next season's must-haves, creates a look that's very smart. This definitely will sell. Christopher Bailey succeeds in tailoring smart looks lead by heritage trench coats, luggage-lock duffle coats, sartorial double breasted top coats, down-filled cropped and wax cotton bomber jackets in bright khaki, dark marigold, olive green, pale grey mélange and of course black.
The accessories have potential to be big as well. Whether it's the gold finish animal head umbrella, the suede geometric patchwork document cases, the studded leather gloves or the studded textured leather document cases. These items will make heads turn and streetstyle hunters stop for sure.
Chapeau!
You can find the fashion show video here.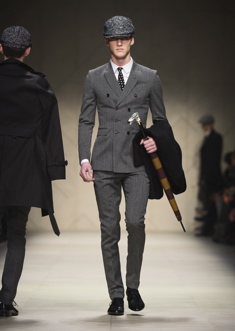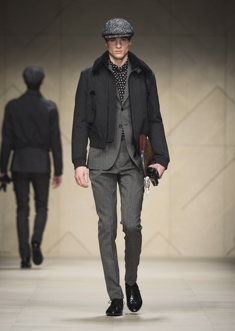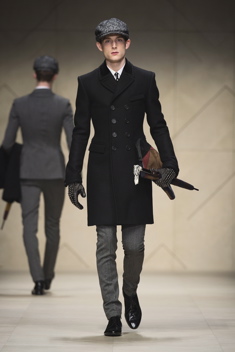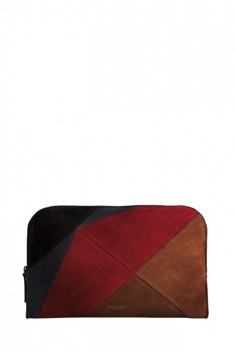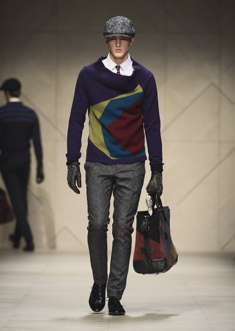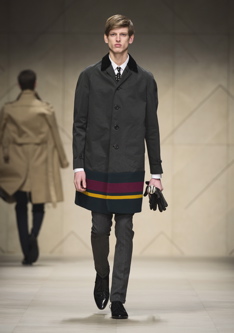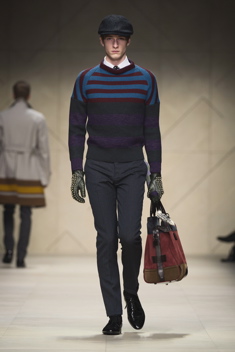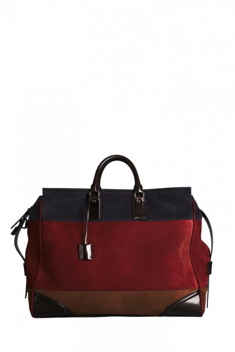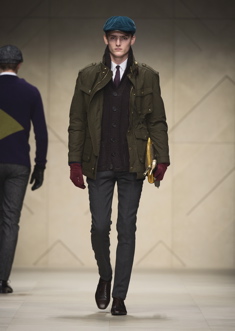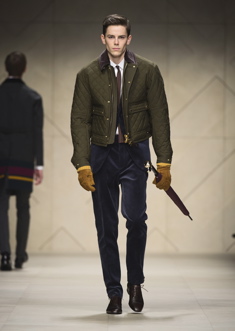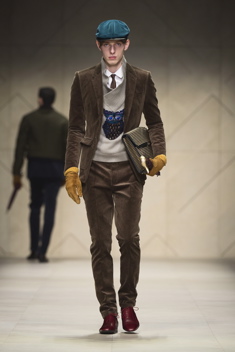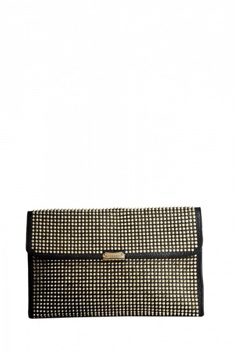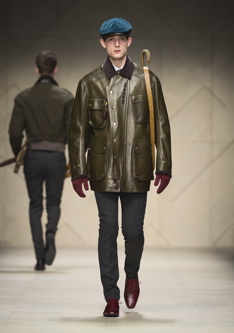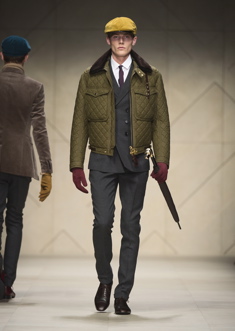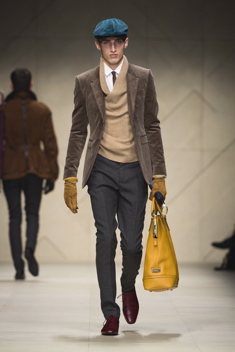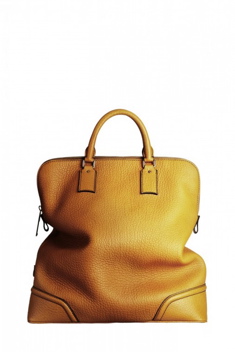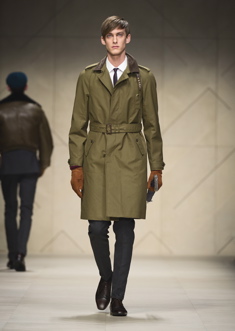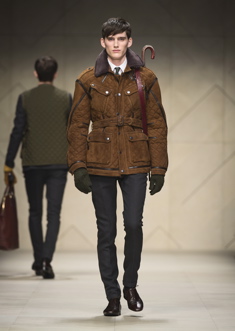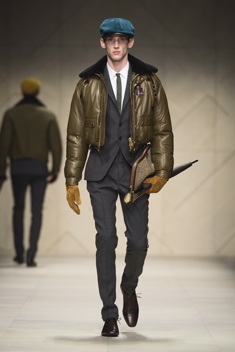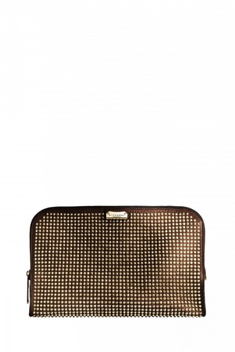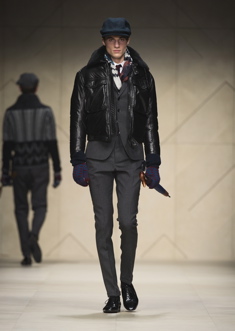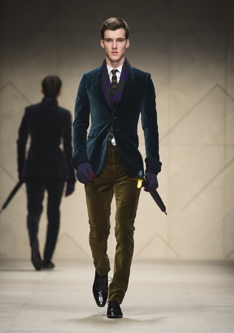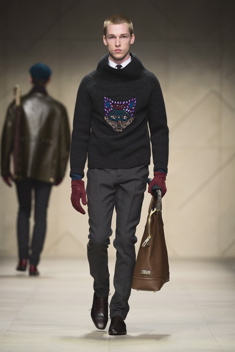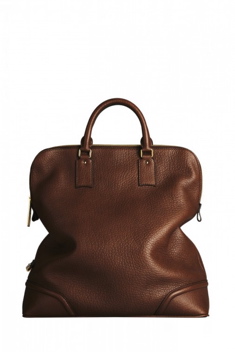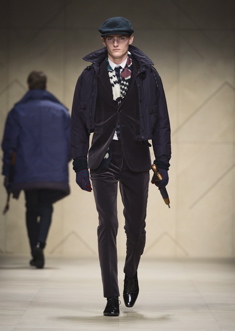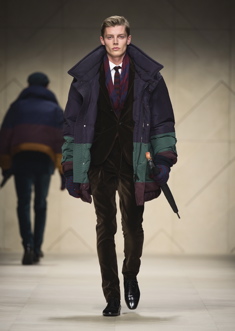 Photos: Burberry.com