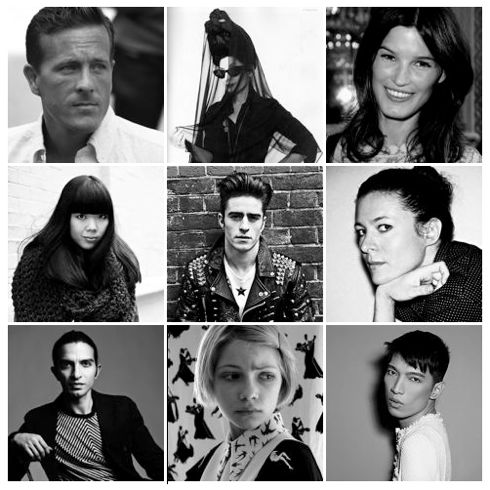 We do not have to discuss anymore the question "Who are fashion bloggers?", because since 2009 or at least since 2010 "fashion blog" is a well-known term. We have heard lots of names in the last years: Bryan Boy, Tavi Gavinson, Susie Bubble, Imran Amed, Diane Pernet, Scott Schuman, Garance Doré, Hanneli Mustaparta or Prince Pelayo, as well as conceptualities like streetstyles, front row blogger, web 2.0 generation or blogosphere. In the beginning of 2011 blogs and print medias have asked "Is the hype about fashion blogs over?". And not long ago, in June 2012, WELT (one of the biggest German newspapers) wrote an article about the new generation of fashion bloggers.
But what happened to the "old" bloggers? Where are they now and what do they do? Jessica Weiß and Julia Knolle from Germanys biggest blog LesMads are the best examples for how to build up an online career. Now, Jessica is working as Managing Editor of Interview.de and Julia as Managing Editor of VOGUE.de. What began as an experiment, continued as a professional job and ended in the hard-hitting fashion business for now.
The "MaximiliansForum" in Munich, as a space for innovative exhibition and event projects managed and coordinated by the Department for Arts and Culture of the City of Munich, gives one's attention to this theme and will discuss questions like "To what respect is the scene changing? Is a new generation about to arrive? Do the newcomers have different aims and needs than the first bloggers?"
A really interesting panel and I am pleased to tell you that I will be part of it, together with the one and only Styleclicker Gunnar Hämmerle, blog newcomer Irina Tschigwinzew and the head of the department for fashion journalism at AMD, Sabine Resch. Christian Helten of JETZT.DE (Süddeutsche Zeitung) will moderate the discussion and afterwards there will be a performance by musician LISIENA.
"FASHION WORLD ONLINE"
Monday, 17/9/2012
7.00 p.m.
Exhibition space:
Subway Maximilianstraße / Altstadtring
Photos: via the several blogs